Amazeballs New iPhones You Should Definitely Buy
Your current phone is a bezelled notchless piece of shit and you need to drop $1,649 like, right now.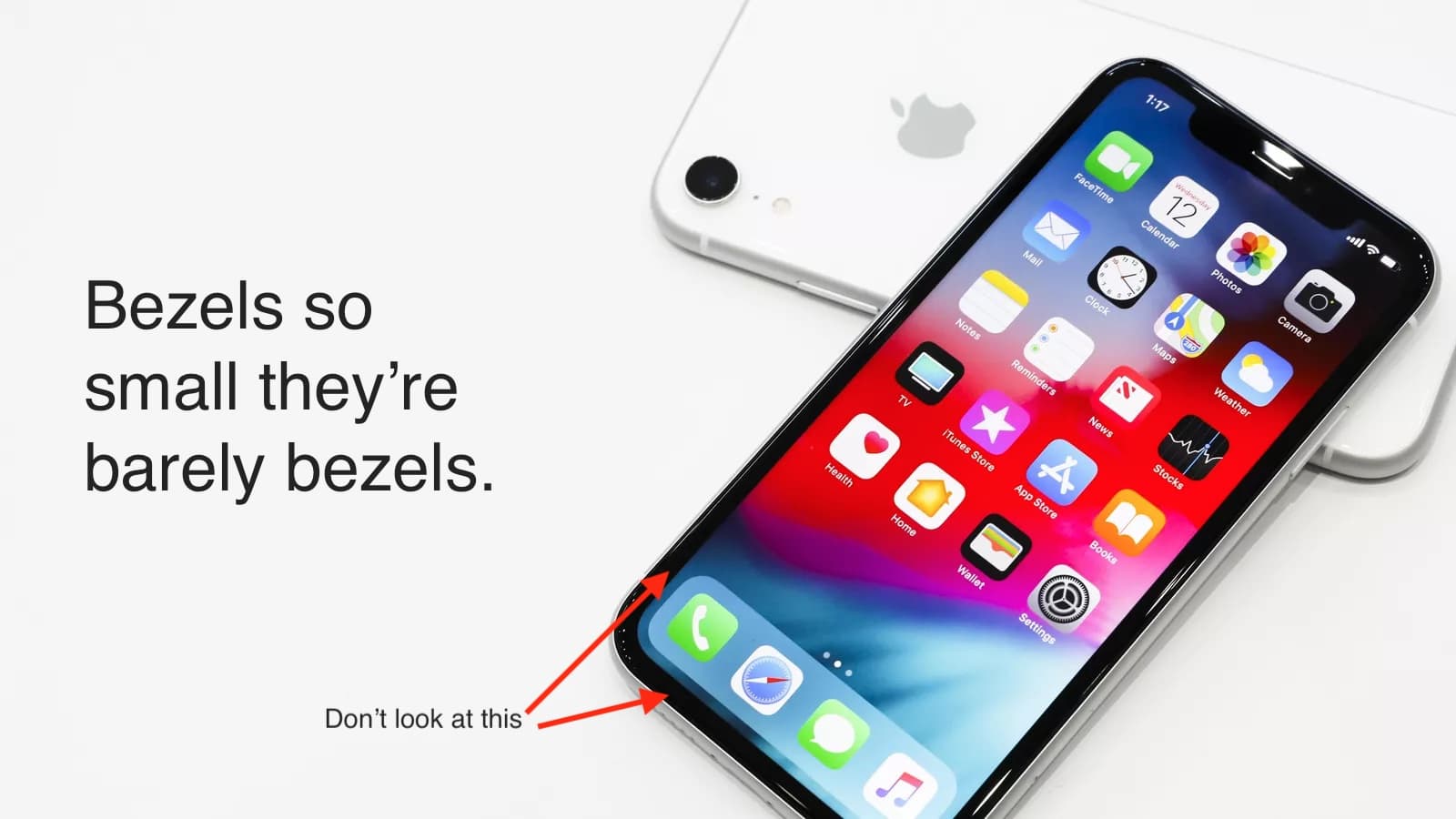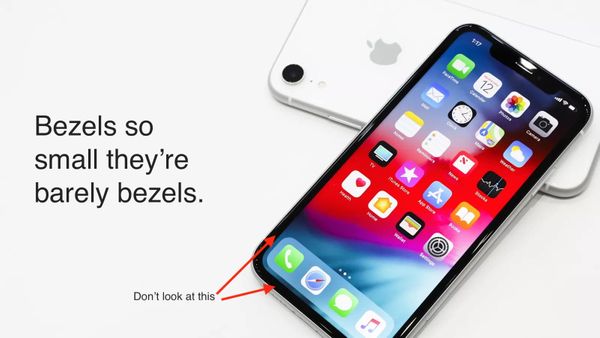 CUPERTINO, CA, 2018
Today at the "Steve Jobs Is Amazeballs Theatre" in Cupertino, CA, Apple launched a number of iPhones that look like the old ones but that are slightly improved and yet ground-breakingly different in ways that your friend, who loves Apple stuff, told you, though you may not have noticed if he hadn't.
All you know is suddenly your amazing phone feels like yesterday's junk and as a result you feel like a turd. Maybe a new phone will make you feel better?
Amazeballs Edge-to-Edge Screen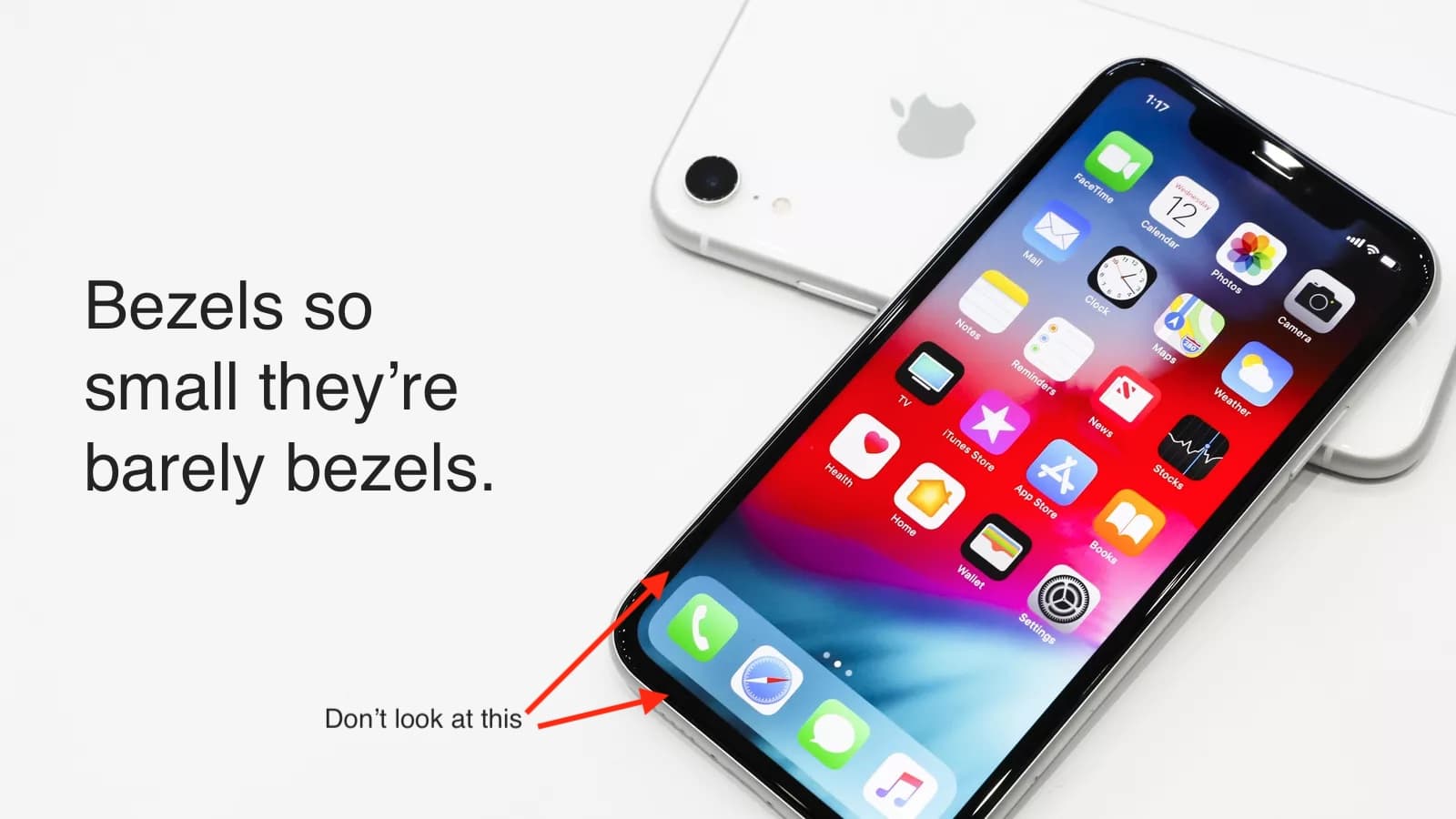 Breaking free of the "flat touch slab" model pioneered over 10 years ago with the revolutionary iPhone, the new flat touch slab promises a significantly better display than the outgoing model, even though that one was pretty bloody good.
Truly edge to edge. This visually stunning display goes all the way to the edge of the display, with no annoying bezels except for the ones it has.
I know, you never thought about bezels before. In fact, you probably didn't even know what a bezel was. (We did, but didn't tell you, because we had them up the wazoo.) But take a look at your old, crappy phone. Look at it! Look at those terrible bezels! They're huge!
How can you live with yourself with those huge bezels? You can't. I mean you could, but then that guy Carl who has nothing else going for him in his otherwise vacuous life as an extra in your existence is going to get this phone, put it on the table in the next meeting and then what are you going to rely on? Your false self confidence? Your unreliable sense of humour? Forget about it. You're toast.
Unless you get this phone, with basically no bezels in comparison to any phone other than our next phone, which will have even more no bezels.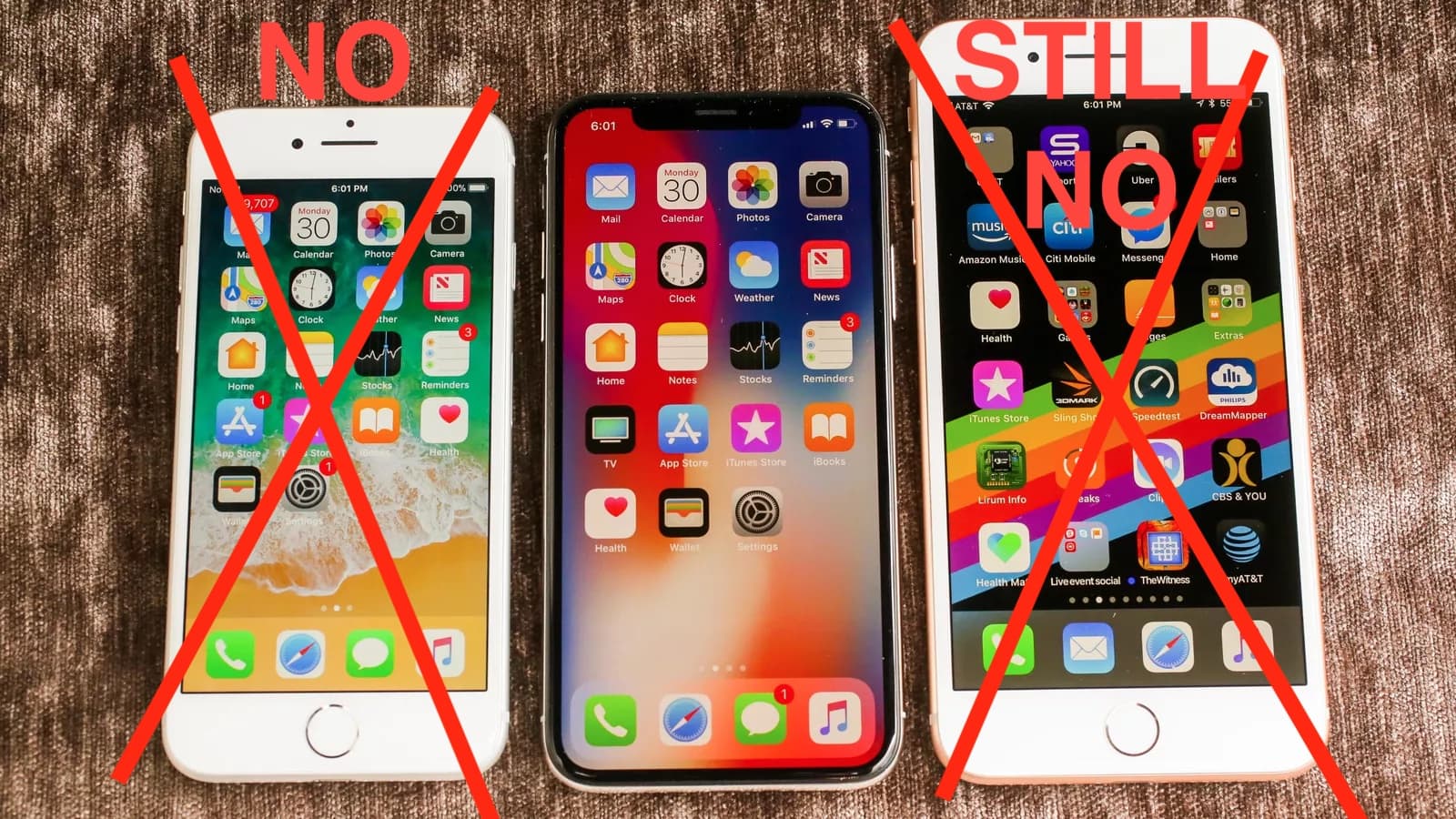 Liquid Acronym Technology. Thanks to some letters we've put into an acronym, you get true, vivid colours, never previously available. Blacks are more black. Cobalts are more cobalt. Colours are true, unlike colours on your current phone, which are false. It's the most displayish display that a display could ever be.
Some whisper that the new iPhone's screen is so black it actually absorbs not just light but everything into it, distorting space-time to create an ever-growing mass, sucking in any light the screen would have emitted, your rapidly-waning price sensitivity and even the general sum of human free will, condensing all the above into an infinitely massive black too dark for mortals to understand.
Beautifully scratch-free. From the moment you take it out of the packaging until it gets its first scratch it will be immaculately shiny. Pristine. Gloriously free from the fetters of a case that you should really put on it (and which we sell for $100). Best of all, we guarantee that it'll remain scratch free until it gets one.
Imagine how shiny it will be!
The Amazeballs Lineup
Apple has exceeded even the most bullish analyst expectations by releasing not one, not two but seven new models, each with varying features and price points.
The iPhone XS comes in 64GB to 128GB and in gold, a different kind of gold or greyish black, and features a 5.5 inch screen but in the body of a smaller phone that would normally house a smaller screen. Doesn't that make it seem impressive?
The iPhone XS Max, which is larger than the iPhone XS but slightly smaller than the iPhone 2XL Micro, comes in 128GB and 256GB and black only.
The iPhone XR, released later for some reason, comes in some middling size but with a worse screen that's bigger than the smallest, but still pretty amazing; it's as good as your $1,000 phone from just nine months ago, but even bigger, but somehow seems like a cheapskate option right now.
You really going to talk yourself into this one, cheapskate? You can get various other ones in other sizes, in total ranging from $799 to $1649, not including tax, the cost of your Uber to the Apple store, time spent agonising over delivery times or lining up, time spent pondering the ideal case and screen cover and the monetary value of the time value of money itself.
Photography is Amazeballs
The cameras are amazing, like they have been for a while. Just look at the below pictures, which was captured using nothing but our phone, flights to a remote part of the world, perfect lighting, timing, composition and subject, and the deft hands of an expensive professional photographer named Wolfgang.
See how much better the hair flick Insta-redy photo is of that other one of poor people in some poor place somewhere.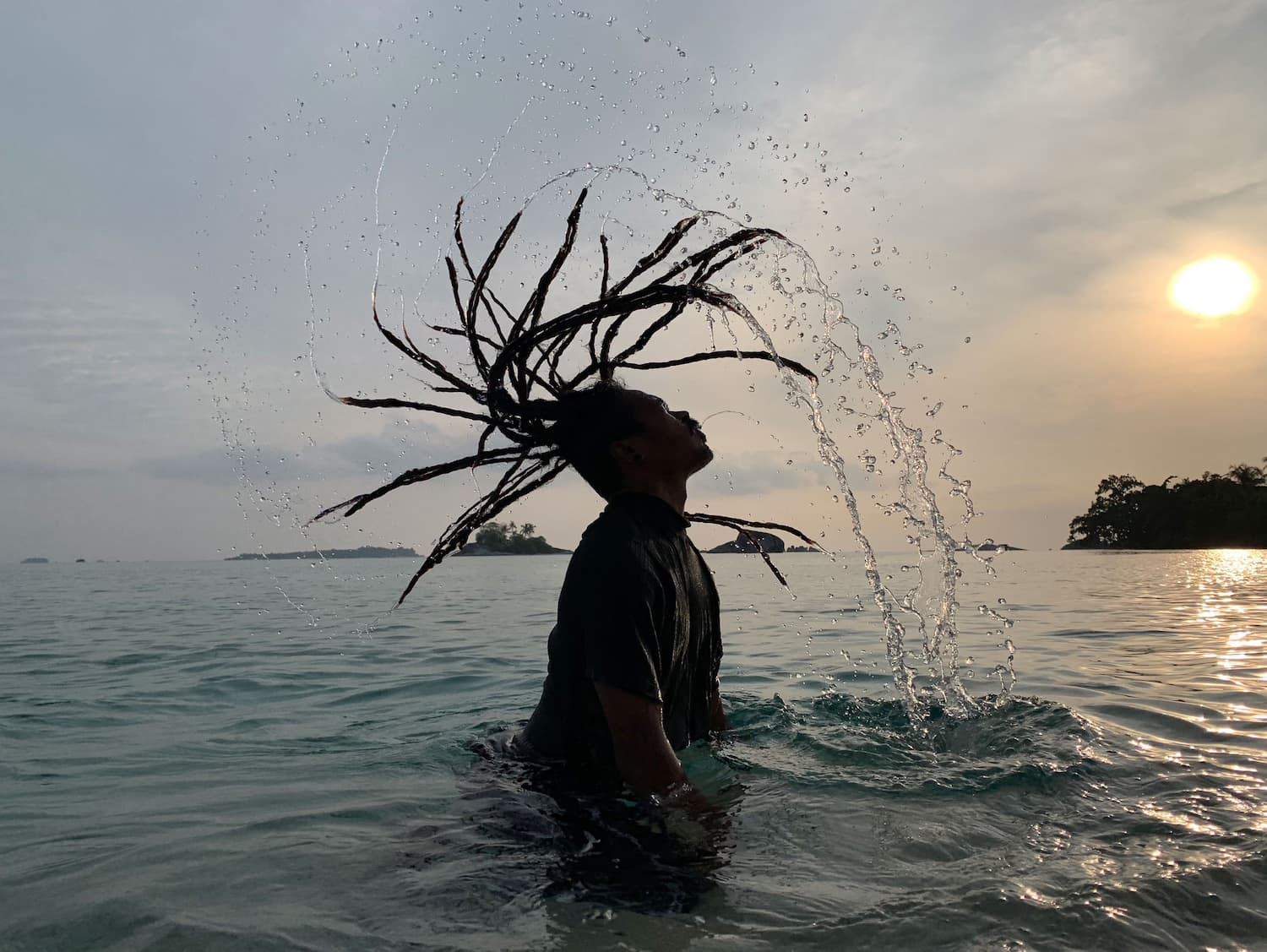 Meanwhile this photo below was taken with an iPhone 7. See how terrible it is? Sure, it may have won an award, but that's a coincidence.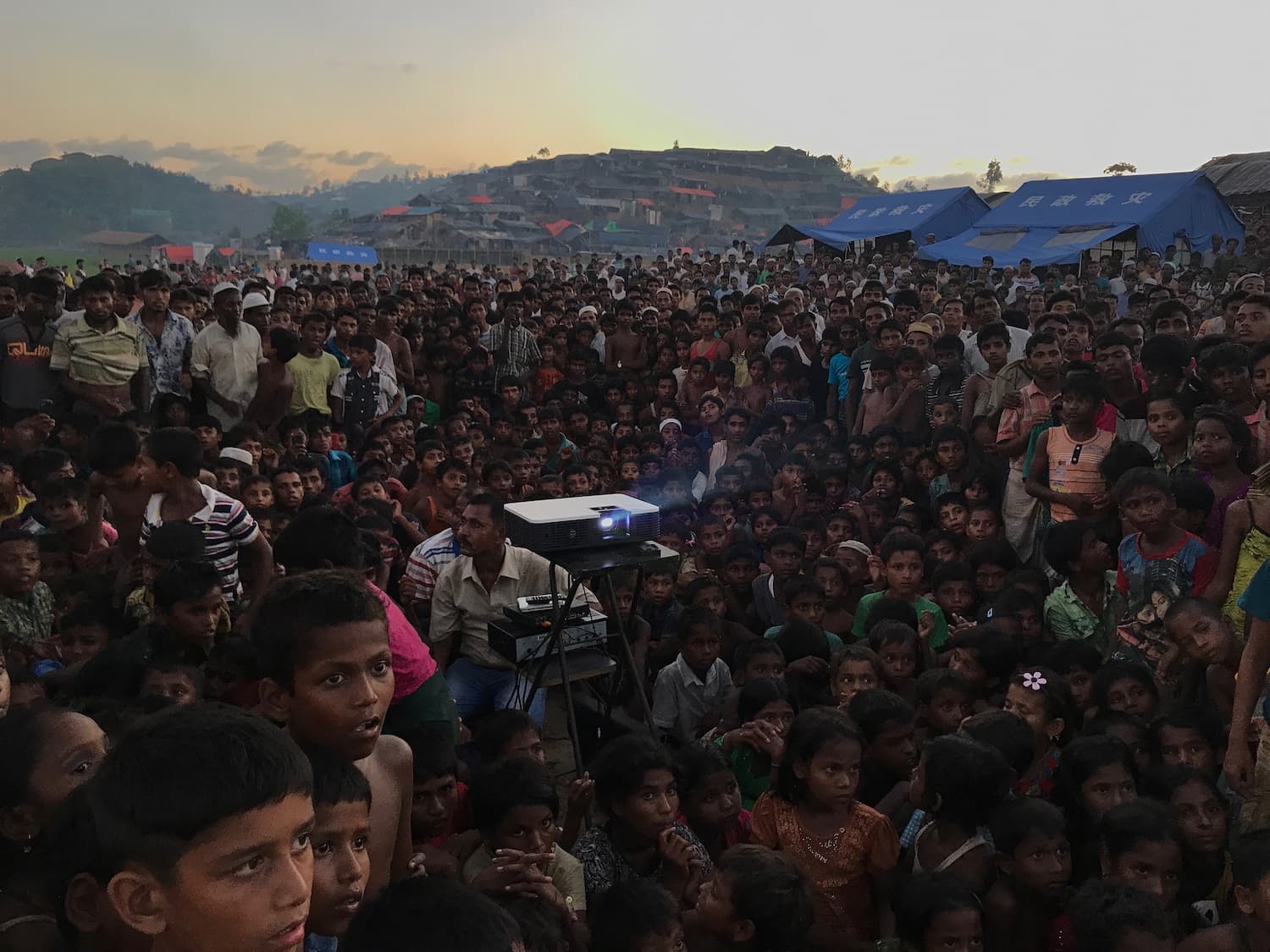 Amazeballs Intuitive Touch Interface
Want to see all the apps? Simply swipe your fingers in a kind of pinching motion, like you'd do to absolutely nothing else in the real world, and the icons move around as if by magic.
Want to multitask between apps? Simply move some other fingers around in a certain place—no, not there, that's how you get to my shirtless selfies!!!—and hold your finger in place for a bit, and... well you didn't do that, and now you've screwed it up.
But yeah if you move your finger up in the place—no, not like that, faster!—where there used to be a button you had to press on twice pretty quickly, it does the same thing.
Like magic.
Touch ID send your photos to the Chinese government
At Apple, we care about your privacy. Unlike "some people" (cough Google cough, but also cough all those other bad guys who aren't the good guys, which is us), our phones are the product, as well as all our ancillary services that keep you locked into the phone.
That's why you can rest assured that when we do 3D scans of your face we'll never send it to the government, unless you're in China, where we have a data-sharing agreement with the government.
The same goes for
The selfies you send on Messages
Creepy photos you sneak of people you think look funny
All the weird stuff you do in private browsing mode. (Look, we know you like to shop online for replica Light Sabers. You forgot once. We're still going to send you Light Saber ads.)
Still, remember how convenient the fingerprint was? Say goodbye to that joke! I mean it might work, but you'll have to figure that out by awkwardly pawing at the place it used to work.
Super Amazeballs Bionic Processor
Was the last processor Bionic? Oh it was? Well this one is 33% more bionic. It's an A12. What was the last one, an A11? Hahaha. What a piece of crap. This one goes up to 12.
Charges Wirelessly, At Some Point
Is this you, working at your desk with your current phone? Hahahaha LOL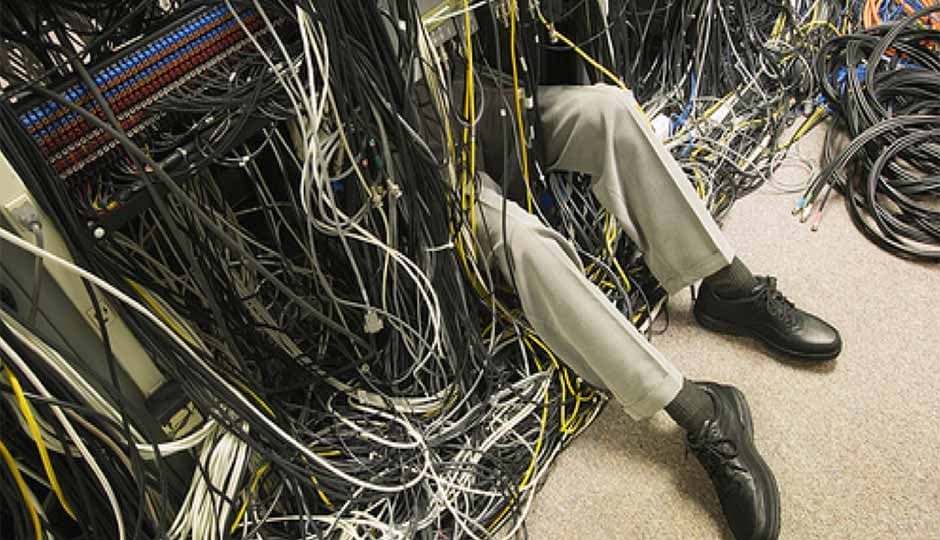 Well bad news... this will continue to be you for a while. While the iPhone X charges wirelessly, we haven't released a charging pad, so you'll still have to use your USB-A to USB-C to Lightning adaptor to charge it from some port on one of your computers, whatever it is.
At some point in the distant future, you'll be able to charge everything wirelessly. Not now. But definitely in the future, we think.
Anyway, good luck with your old phone which is still fine. Loser.